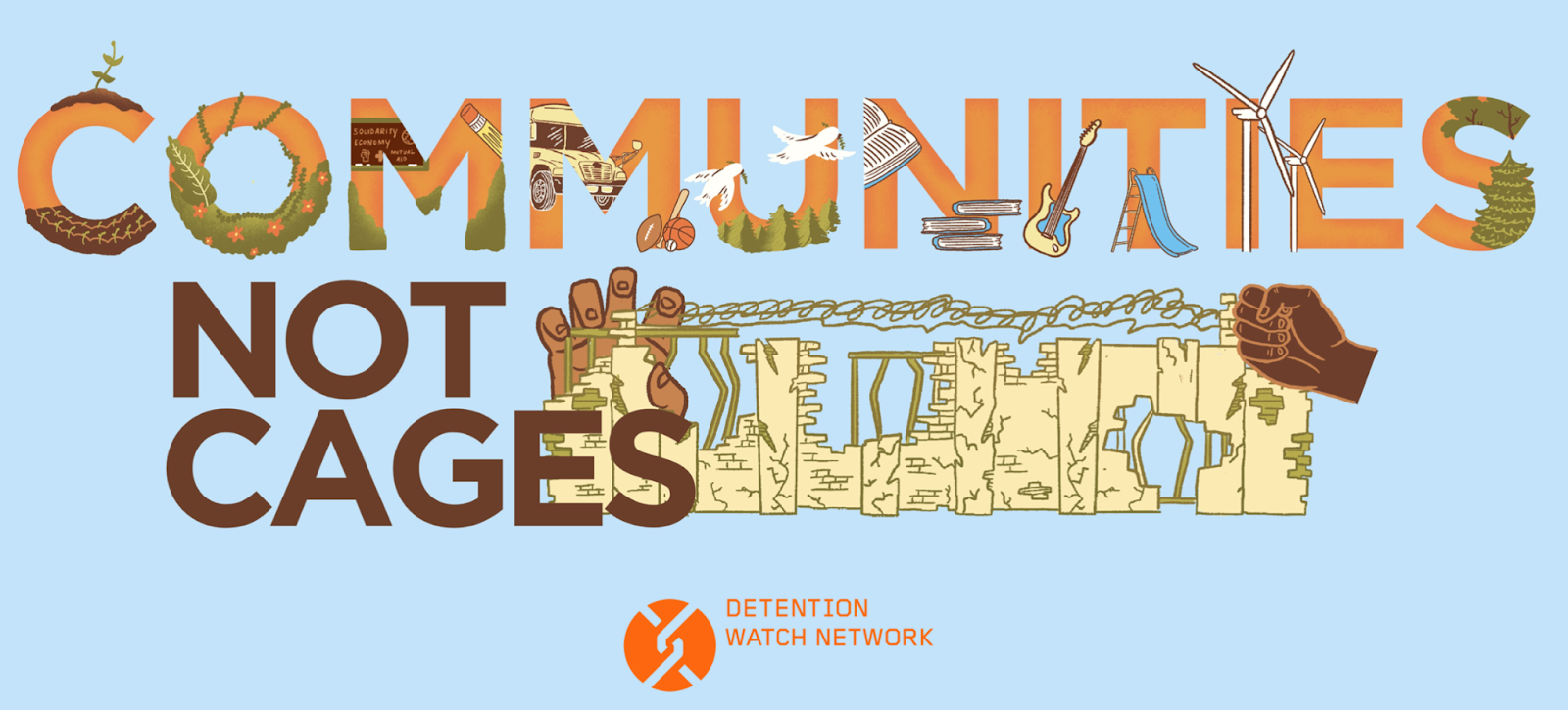 One year into President Biden's administration, systemic abuses by ICE and Border Patrol persist, the number of people in detention has skyrocketed, over 1.8 million people have been deported and expelled, detention centers have expanded in several states, COVID cases inside detention increased by 793% in January, and Migrant Protection Protocol (MPP – "Remain in Mexico") and Title 42 policies that harm asylum seekers continue.
On Thursday, March 3rd, 2022, our partners Detention Watch Network, We are Home, FIRM, and many local organizations are organizing a national day of action to demand Communities Not Cages! There are several ways to join the day of action:
Host your own action
Find an action being planned near you (for a map of actions scheduled so far, reach out to 

[email protected]

)
Participate in the national twitterstorm at 2pm ET and/or phone banking from 11am – 3pm ET on Thursday, March 3rd
REGISTER HERE to get more details
The We Are Home campaign has limited funds to support local actions. If you'd like to organize your own action and request funding support from We Are Home, or for any questions, contact Rosa Lozano at [email protected].
This site is registered on
wpml.org
as a development site.